Face treatments with La Canopée
Ritual in 25 minutes : 50 €
  Skin cleansing and treatment according to the ritual you choose.
Ritual in 50 minutes : 80 €
In addition to the ritual 25 minutes, massages are performed on the cleavage, face and skull. A work on acupressure points that soothes the traits and provides a deep relaxation.
Ritual Hydration
  This multivitamin treatment intensely hydrates and nourishes with precious baobab and sesame oils. A real cocktail of active ingredients that resource the most thirsty skin.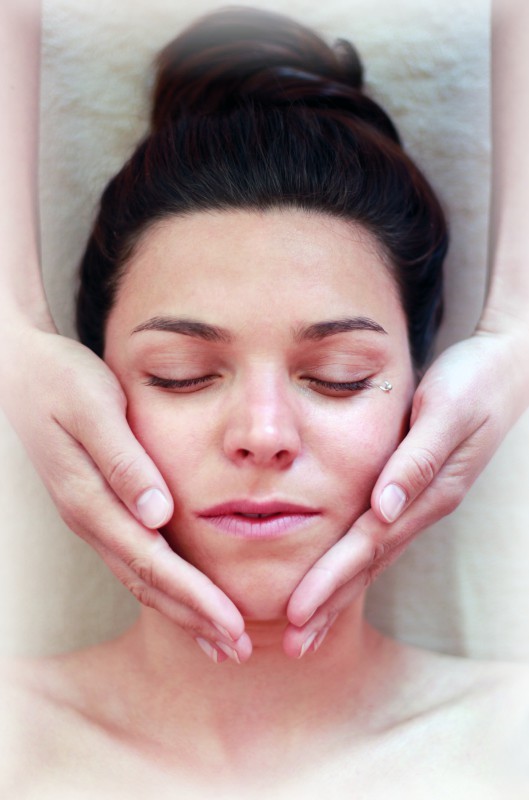 Ritual Perfect Skin
 Real cleansing care, skin perfector. Pink and green clays, organic teatree, lavender and lemon essential oils unite to cleanse the epidermis. Deep cleansing for zero flaws skin. Care for problematic or even acne skin.
Ritual Regenerating
 A complete ritual beauty to regain elasticity, comfort and fight effectively against the signs of ageing. This treatment is a concentrate of antioxidant, plumping and anti-wrinkle active ingredients. Hyaluronic acid, wakame and argan oil nourish and provide the skin with the fatty acids needed to regenerate the epidermis.
"La Canopée is requirement of cosmetics that are 100% natural, effective, good for yourself and the planet."
  Cécile et Juliette – La Canopée's funders